About the Doctor: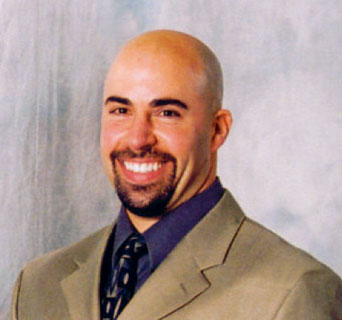 My name is Dr. Jay M. Lipoff and I grew up and graduated from Chittenango High School in New York. I received my B.S. degree from Syracuse University in 1990 and a Doctorate of Chiropractic (D.C.), from New York Chiropractic College (NYCC) in 1994. In 2005, I became a Certified Fitness Trainer (CFT) through ISSA and also worked as a part-time clinician for NYCC for 5 years.

I decided to become a Doctor of Chiropractic after my family experienced tremendous relief with chiropractic when no one else could help or provide answers. Migraine headaches with numbness into the arm and a severe car accident almost ruined the life of 2 family members. After trying chiropractic, both regained their health, life and made a full recovery.
I have always had a firm belief in a healthy diet, exercise, massage, positive thinking and the power of the body to heal. Chiropractic allowed me to put it all together for a complete approach to a patient's health.

Regardless of a patient's age, athletic ability or profession, chiropractic has helped them regain their health and enjoy life to its fullest. There is no better profession than chiropractic and it is very rewarding to be able to help so many people. I look forward to providing you and your family with the best, personalized care to ensure a healthy future.


Family
I was in private practice in NY for almost 20 years. However in 2005, while I was playing baseball in the World Series Tournament in Florida, I met a St. Mary's County girl. Eventually I sold my practice and moved to MD permanently. Now with two sons, we made the decision to move further south, back home, to where my wife's family is and where we have great friends and ties to the community.


Personal Interests
I enjoy playing baseball and other sports, Paleontology & dinosaurs, playing guitar, singing & song writing, art & architecture, travel & scuba diving, family and nature. I found time to finish a tremendously helpful book for people of all ages called "Back At Your Best".


Active In His Profession
"As with all my associates, I like to stay in touch with the profession through regular meetings and activities. Peers are an invaluable source of new information."
I recently founded and now act as the President of Foundation 4 Heroes, a non-profit 501c3 organization created to benefit children. The mission of the Foundation 4 Heroes (F4H) is to support and enrich children's lives: promote the superhero inside, and inspire children; (1) to always do the right thing, (2) never give up (3) always listen to your parents (4) make healthy choices and (5) never be a bully (by being kind and respectful).
We are also supporting the Wounded Warriors and their families by visiting with them, thanking them for their courage, service and sacrifices for our country, by showing them the appreciation they deserve as true heroes.
Executive Member, International Chiropractic Association Council on Fitness and Sports Health Science
Founder/President, Foundation 4 Heroes, 501c.3 nonprofit, Inspiring Children. Honoring Veterans.
Arnold Schwarzenegger Legacy Award Recipient, In recognition of contributions in promoting health, wellness and his legacy of inspiration to individuals and communities.
William Donald Schaefer Award - Celebrates lifelong community commitment, service and honors lifetime achievement.
Author, Back At Your Best, Super Coco "Will You Be My Friend?", Are You Ready To Be A HERO?
Radio Segment, Back At Your Best in 5 Minutes or Less
Member, Maryland Chiropractic Association & Public Relations Committee
Contributing Health Writer for The Baynet, SoMDNews.net, The County Times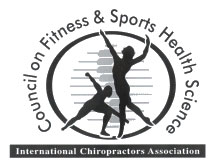 Continuing the Search for New and Better Techniques in Healthcare
"In an ideal situation, a Doctor of Chiropractic should use a combination of tested techniques with the latest advances in exercise and nutrition to aid in the healing process."
National Symposium on Natural Health and Fitness, The X-ray and MRI Lumbar Spine Conference, Flexion-Distraction of the Lumbar Spine, Muscle, Mind and More, Scoliosis, Certificate in Meridian Therapy, Applied Kinesiology.


Yours in Health,

Dr. Jay M. Lipoff, C.F.T.