Personal Training: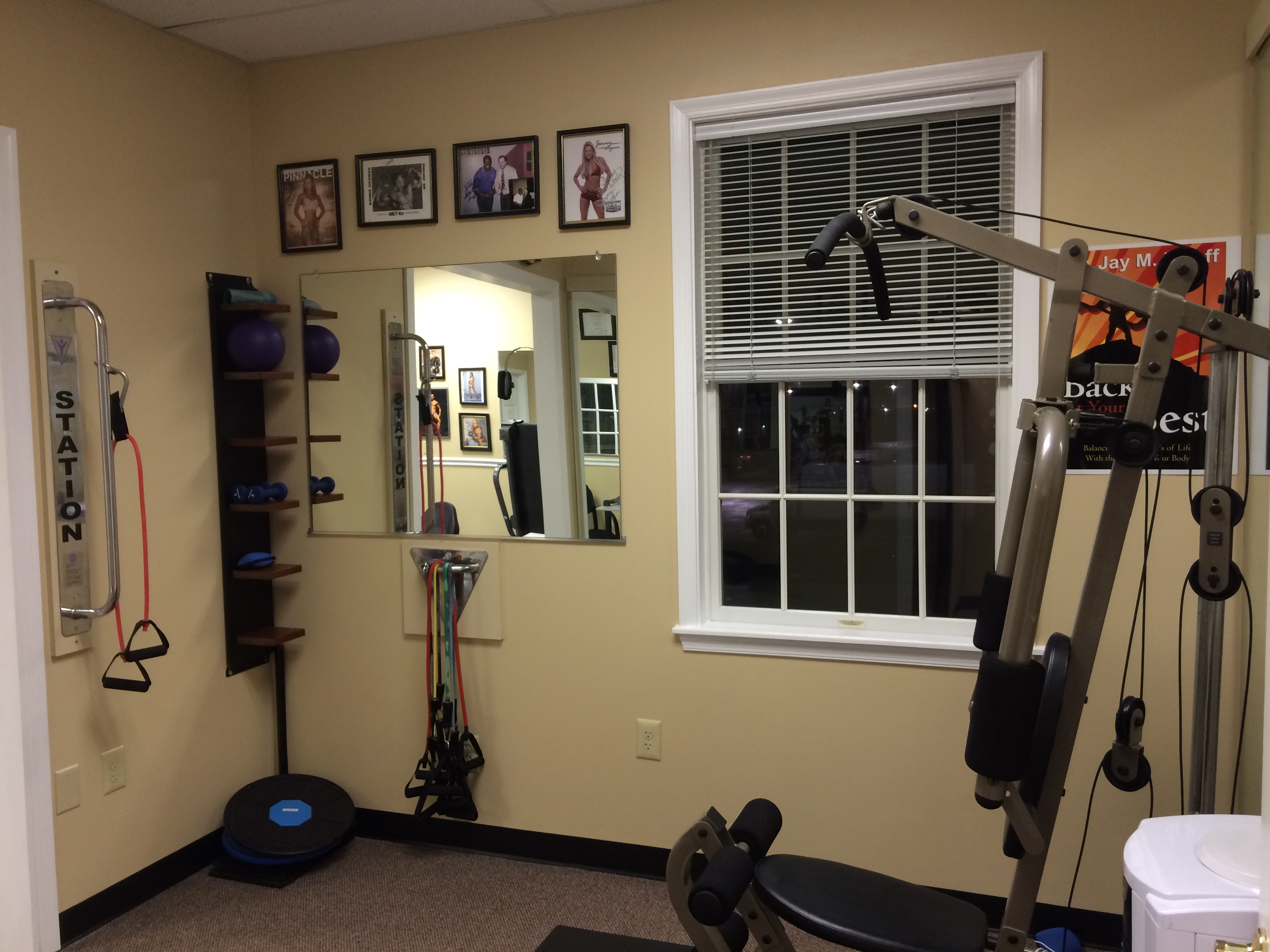 I have been exercising all of my life. For the most part of my early sessions I lifted often and I lifted wrong. Later I became more educated in proper lifting techniques, goals and strategies. In 2005, I received my Certified Fitness Training (CFT) to complete and balance out my knowledge base. I've made most of the dumb mistakes you can make at a gym. Let me stop you from permanently damaging your joints and muscles, like I did.
Although I never competed in bodybuilding professionally, I do play baseball, golf and basketball, and train specifically for those sports. However, I did win the
"Best Abs Contest"
in Syracuse, NY in 2005. That was 2 kids ago though. Now I try to balance the demands of life with the needs of my body, much like every other hard working person out there.
Much of this knowledge can be applied to the rehabilitation of the body after an injury. It can also be useful to educate and train the person that wants to achieve better health goals, lose weight, support and strengthen their spine or succeed as an athlete.
I also have nutritional supplements from a company that provides pharmaceutical grade vitamins and minerals. They are a little more expensive than the regular drug store or discount mart variety, but that is because they are scrutinized in their processing to be of the highest quality and have the amounts of nutrients in the pill that they say on the bottle. You might be shocked how many companies lie as to what is actually in there. Some, like Sundown/Rexall were found to have only 30% of the amounts listed in one study. Sometimes companies are more concerned about making money than providing an honest, quality product.
Take some time to browse my website, email me at
drjchiro@hotmail.com
or call the office at 301-863-BEST (2378). The information on this site should help you make an educated decision about your health.
My book, Back At Your Best, is available at Amazon.com or through this website. It is filled with great advice for everyday people, in simple terms, with pictures, explanations, ergonomic solutions and easy ways to live a healthier life. For more great tips or ideas, schedule me for your next meeting or seminar. I have lectured at Syracuse University, done radio shows and television interviews.